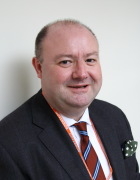 Mr Alan Fisher – Chair of Governors
Category of Governor
Co-opted elected by Board
Term of office
4.11.21-3.11.25
Committees and Voting Rights
Resources & Audit – Full Voting Rights
Positions of Responsibility Held
Pupil Premium, History, ICT and Science Governor
Relevant Business Interests
None
Details of Relationships Between Governor and Members of School Staff
None

Mr Ben Crabbe
Category of Governor
Parent elected by parents
Term of office
9.11.21-8.11.25
Committees and Voting Rights
Resources & Audit- Full Voting Rights
Positions of Responsibility Held
Maths Governor
Relevant Business Interests
None
Other Education Establishments Governed
None
Details of Relationships Between Governor and Members of School Staff
Wife is Finance Assistant

Dr Emma Crawford
Category of Governor
Member Governor Appointed by Members
Term of office
1.12.21-30.11.25
Committees and Voting Rights
Resources & Audit- Full Voting Rights
Positions of Responsibility Held
Psychology and GDPR Governor
Relevant Business Interests
None
Other Education Establishments Governed
None
Details of Relationships Between Governor and Members of School Staff
None

Mrs Debbie Harris-Smith
Category of Governor
Staff Governor elected by staff
Term of office
29.3.19-22.5.23
Committees and Voting Rights
School Improvement- Full Voting Rights
Positions of Responsibility Held
None
Relevant Business Interests
None
Other Education Establishments Governed
None
Details of Relationships Between Governor and Members of School Staff
None

Mr John Hartley
Category of Governor
Member Governor Appointed Governor by Members
Term of office
3.12.19-2.12.23
Committees and Voting Rights
School Improvement- Full Voting Rights
Positions of Responsibility Held
RE Governor
Relevant Business Interests
Member of Wychavon District Council since 3rd May 2019. Member of Droitwich Spa Neighbourhood Plan Working Group since 1st Oct 2020. Chair – Wychavon Budget Review Group since Nov 2020.
Other Education Establishments Governed
None
Details of Relationships Between Governor and Members of School Staff
None

Mrs Helen Karakashian
Category of Governor
Member Governor Appointed by Members
Term of office
3.12.19-2.12.23
Committees and Voting Rights
School Improvement- Full Voting Rights
Positions of Responsibility Held
Chair of School Improvement Committee. Behaviour Governor, Music and Creative Arts Governor
Relevant Business Interests
Trustee of the Rotary Club of Droitwich Spa Charitable Trust since 1st July 2020. Chair of Droitwich Arts Network since 1st Jan 17.
Other Education Establishments Governed
None
Details of Relationships Between Governor and Members of School Staff
None

Miss Karen Langridge
Category of Governor
Member Governor Appointed by Members
Term of office
12.7.18-11.7.22
Committees and Voting Rights
None
Positions of Responsibility Held
None
Relevant Business Interests
None
Other Education Establishments Governed
None
Details of Relationships Between Governor and Members of School Staff
None

Mr Glynn Lodge
Category of Governor
Co-opted elected by Board
Term of office
13.1.21-12.1.25
Committees and Voting Rights
School Improvement- Full Voting Rights
Positions of Responsibility Held
PE and Sixth Form Governor
Relevant Business Interests
None
Other Education Establishments Governed
None
Details of Relationships Between Governor and Members of School Staff
None

Mr Andy Millicheap
Category of Governor
Staff Governor elected by staff
Term of office
6.5.19-22.5.23
Committees and Voting Rights
Resources & Audit Committee- Full Voting Rights
Positions of Responsibility Held
IAG Governor
Relevant Business Interests
None
Other Education Establishments Governed
None
Details of Relationships Between Governor and Members of School Staff
None

Mrs Karen Moore
Category of Governor
Member Governor Appointed by Members
Term of office
1.9.18-31.8.22
Committees and Voting Rights
School Improvement- Full Voting Rights
Positions of Responsibility Held
Vice Chair of Governors, Vice Chair of School Improvement, SEND, English, D&T and Geography Governor
Relevant Business Interests
None
Other Education Establishments Governed
None
Details of Relationships Between Governor and Members of School Staff
None

Mr Evan Parsons
Category of Governor
Member Governor Appointed by Members
Term of office
9.12.19-8.12.23
Committees and Voting Rights
Resources & Audit- Full Voting Rights
Positions of Responsibility Held
Chair of Resources & Audit Committee, Health & Safety Governor, Business and work related learning
Relevant Business Interests
Director of Parsons Choices since Jan 2003
Other Education Establishments Governed
None
Details of Relationships Between Governor and Members of School Staff
None

Mr Neil R Pennington
Category of Governor
Member Governor Appointed by Members
Term of office
1.9.18-31.8.22
Committees and Voting Rights
Full Voting Rights
Positions of Responsibility Held
Safeguarding and Well-being Governor. Art, Home Economics and PSHE Governor
Relevant Business Interests
None
Other Education Establishments Governed
None
Details of Relationships Between Governor and Members of School Staff
None

Mrs Natalie Waters
Category of Governor
Headteacher
Term of office
n/a
Committees and Voting Rights
School Improvement and Resources & Audit, – Full Voting Rights
Positions of Responsibility Held
Headteacher
Relevant Business Interests
None
Other Education Establishments Governed
None
Details of Relationships Between Governor and Members of School Staff
None

Mr David Morris
Category of Governor
Member only
Term of office
Ended 16.9.19 remains as Member
Committees and Voting Rights
n/a
Positions of Responsibility Held
Modern Languages, Music and Creative Arts Governor
Relevant Business Interests
Wychavon District Councillor since May 2019. Droitwich Spa RCVS Trustee since Nov 20
Other Education Establishments Governed
None
Details of Relationships Between Governor and Members of School Staff
None

Mr Iain Paston
Category of Governor
Member Only
Term of office
Ended 22.9.21 remains as Member
Committees and Voting Rights
n/a
Positions of Responsibility Held
Chair of Resources & Audit, Member, Maths & Numeracy, ICT and GDPR Governor
Relevant Business Interests
None
Other Education Establishments Governed
None
Details of Relationships Between Governor and Members of School Staff
None

Mr Antony Hartley
Category of Governor
Member only
Term of office
Member only
Committees and Voting Rights
n/a
Positions of Responsibility Held
n/a
Relevant Business Interests
None
Other Education Establishments Governed
None
Details of Relationships Between Governor and Members of School Staff
None

Mr Matt Nicol
Category of Governor
Member only
Term of office
Member only
Committees and Voting Rights
n/a
Positions of Responsibility Held
n/a
Relevant Business Interests
None
Other Education Establishments Governed
None
Details of Relationships Between Governor and Members of School Staff
None

Mr Rhys Jones
Category of Governor
Member only
Term of office
Member only
Committees and Voting Rights
n/a
Positions of Responsibility Held
n/a
Relevant Business Interests
None
Other Education Establishments Governed
None
Details of Relationships Between Governor and Members of School Staff
None

Mrs Emma Williams
Category of Governor
Parent elected by parents
Term of office
9.11.21-19.5.22 (no longer a governor)
Committees and Voting Rights
School Improvement- Full Voting Rights
Positions of Responsibility Held
Modern Foreign Languages Governor
Relevant Business Interests
None
Other Education Establishments Governed
None
Details of Relationships Between Governor and Members of School Staff
None

Mrs Kath Bowen
Category of Governor
Parent elected by parents
Term of office
25.3.20- Resigned 21.7.21
Committees and Voting Rights
School Improvement- Full Voting Rights
Positions of Responsibility Held
Chair of School Improvement, PE and Sixth Form Governor
Relevant Business Interests
None
Other Education Establishments Governed
None
Details of Relationships Between Governor and Members of School Staff
None

Mr Roger Harris
Category of Governor
Member Governor Appointed by Members
Term of office
20.10.18-Resigned 19.10.22
Committees and Voting Rights
Resources &Audit Committee, School Improvement- Full Voting Rights
Positions of Responsibility Held
Vice Chair of Resources & Audit, Safeguarding Governor, English & Literacy Governor
Relevant Business Interests
None
Other Education Establishments Governed
None
Details of Relationships Between Governor and Members of School Staff
None

Mr Mike Tibbits
Category of Governor
Staff Governor elected by Staff
Term of office
23.5.19-Resigned 21.7.21
Committees and Voting Rights
Resources and Audit- Full Voting Rights
Positions of Responsibility Held
None
Relevant Business Interests
None
Other Education Establishments Governed
None
Details of Relationships Between Governor and Members of School Staff
None