We are very proud of the achievements of our alumni. Many have forged a path with some of the biggest organisations in the world in arts, academia, politics, the media, business, and sport.
We know from their emails and visits that for many their school years here at DSHS set them on these paths and offered opportunities to pursue the things that they now have a career in. Keep an eye open on this page to see and hear their stories.
If you're a former student of Droitwich Spa High School, we would love to hear from you to widen the stories we can tell and the experiences we can bring to our students. Your experiences since leaving could help to motivate and inspire our current students to feel more confident in making decisions about their future. We'd love you to join our alumni network and stay connected with the school.
It doesn't matter when you left us, whether you're in further education or employment, whether you still live nearby or have moved further away, there are still ways you can help and we would love to stay in touch.
We'd like to start by capturing your details via this link – it will only take a couple of minutes, we promise.
In the meantime it would also be great if you could connect with us via social media:
Danielle Hanley-Hall
Paralegal – Child Care Support
Danielle is a paralegal providing support to the Child Care Team at QualitySolicitors Parkinson Wright.
She joined QualitySolicitors Parkinson Wright in 2021 and is currently undertaking her Solicitor apprenticeship at the University of Law.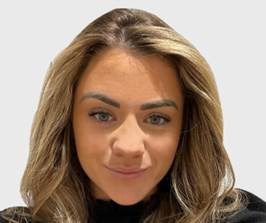 What do I do? I am a Solicitor Apprentice within the Family law department at a Solicitors Firm. I am currently work at Paralegal level and work specifically within public law care proceedings, within my apprenticeship I will gain experience in all areas of family law. I carry out many duties including, PLO meetings, interviewing clients and observing Court hearings.
How have I got to where I am now?
After I left sixth form, I was sure that I wanted to go to the University of Liverpool, however, university was not how I has originally envisioned it mainly due to covid and therefore, I made the tough decision to leave Liverpool (after living there for 4 months). I had no plan of what to do next, but I knew that University was not for me. Despite this, I knew that I wanted to go into a career in law which is typically seen as a subject that requires a full-time university degree.
I started at a local Solicitors firm as an administrative apprentice within the family department. This sparked my desire for studying law further. I was then had the decision between doing a full-time law degree or carrying out the Level 7 Solicitors apprenticeship with the University of Law. Even after leaving the sixth form, the sixth form team helped me evaluate my options and come to the best decision for me – the Level 7 Solicitor Apprenticeship.
Not only does my job allow me to gain experience within a competitive field but also develop skills like legal drafting, client care and time management.
My a-levels have been a huge factor in getting to where I am today. Not only do having results that you are proud give you a step up and stand out to employers, but it helps you develop soft skills which have really benefitted me in the working environment.
Advice to current students:
2 years is not a long time in the grand scheme of things – if you can work hard and get good results, the benefits of these will be invaluable to you whichever route you take.
Take every opportunity the sixth form give you – from joining the Sixth Form Council to the mock interview opportunities and extra-curricular activities.
I am biased but… University is not the only option. Legal Apprenticeships (and apprenticeships in general), at least from my experience, are viewed equally to the more 'traditional' way of qualifying. I will qualify as a Solicitor with 6 years' experience, no student debt, and connections within the legal world. Even if you have been set on going to university make sure you explore other options as well.
Why alumni/networking is so important?
I think having an alumni network at the sixth form will be really beneficial to students and past students! Networking is something that is really emphasised both within university and whilst working. Knowing people within a certain profession will not only allow you to learn things about that certain career and area, but also can increase your likelihood of getting a job.